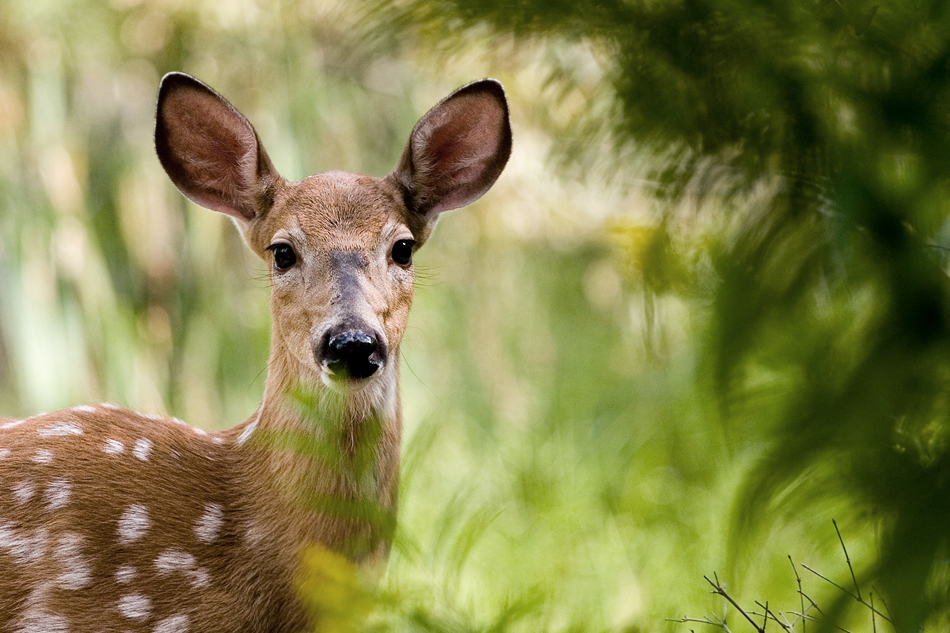 Fawn
posted on: July 19, 2008
Canon 30D | 1/1000 sec | f/4.0 | ISO-400 | 200mm
© 2009 Zachary Doob
We see lots of wildlife around our house. Depending on the time of year, we have deer, turkeys, skunks, groundhogs, foxes, even a bear was spotted a couple of years ago. We often feel very blessed to be able to share our property with these creatures. Unfortunately, one has overstayed his welcome.

It's not this cute little fawn seen here, but rather a groundhog who has made his home underneath our front steps. He has dug a hole beneath the cement foundation that leads to our front door, and we're not thrilled. We've heard stories of ruined patios and weakened foundations due to the burrowing of these feisty little fellows.

I guess we need to find someplace that'll rent us a trap so we can offer him some relocation assistance.