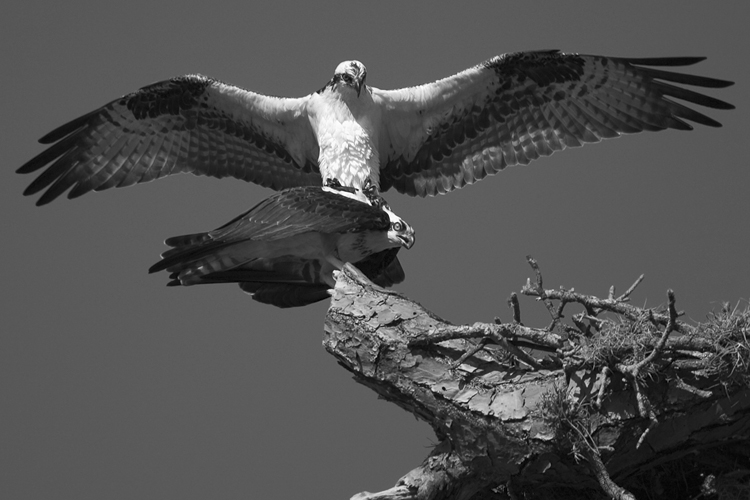 tyrant
posted on: February 5, 2006
Canon 300D | 1/1250 sec | f/4.0 | ISO-100 | 200mm
© 2009 Zachary Doob
ospreys find a mate and spend the rest of their lives together. they also usually return to the same spot to nest, and that spot gets passed down from generation to generation.
i liked the impact of this shot better in bw, but
here
is the color version anyway. which do you prefer?
check out
this
interesting way to browse flickr tags.