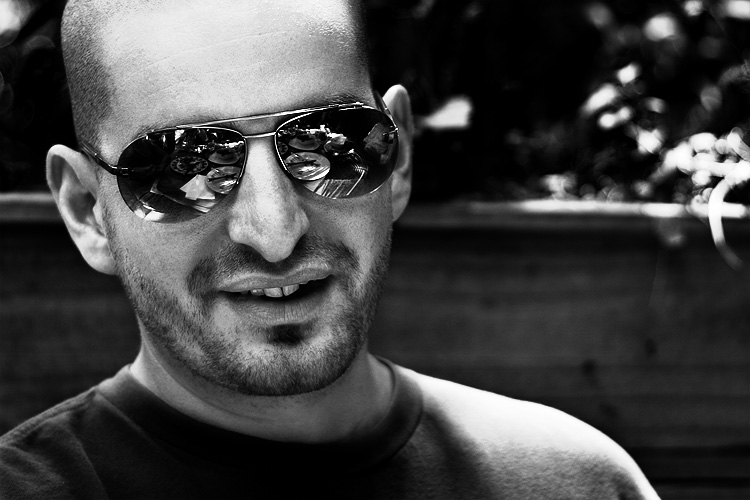 lance von eric
posted on: August 1, 2005
© 2009 Zachary Doob
this is EdP... he's one of the greatest guys you'll ever meet, should you get the chance. we've been close friends for 12 years and have played in several bands together.
while i was in NYC, i had brunch with him and a few other good friends. we went to a french restaurant in brooklyn and sat outside at a round table in the back garden. i liked the reflection of the plates in his sunglasses.
among other things, EdP is a stand-up comedian and plays guitar in rock bands in NYC. if you live in the area check out
his site
to find out where you can see him perform next.