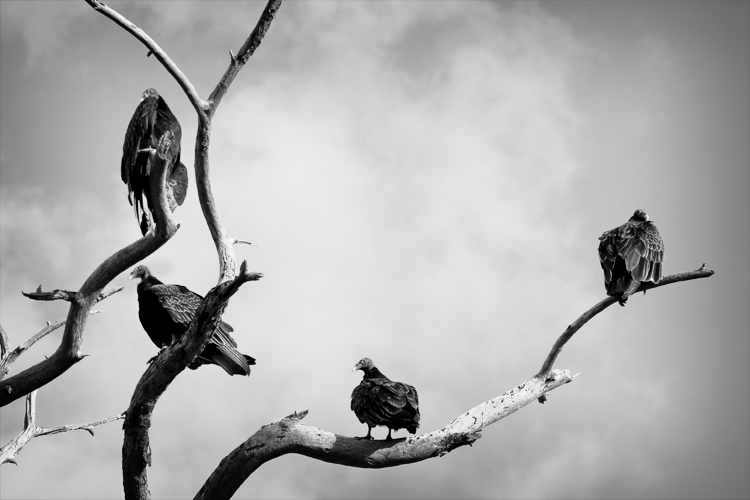 waiting room
posted on: April 5, 2005
© 2009 Zachary Doob
this is the last image of the "skinny buzzard" series. i think the clouds kinda give it a smokey vibe. these birds are so damn eerie... especially when perched in a tree that's 40 feet from your bedroom.
check out
this
photo.
i entered this into this week's
photofriday
challenge called "hot." the storms knocked out my web access today - but i got the image in just under the wire.